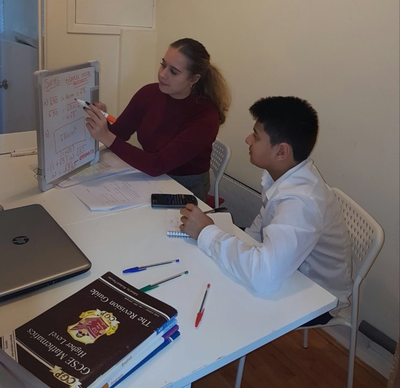 The Tuition Master
provides a 1-1 tutoring service to help pupils reach their full potential.
Most commonly, tuition takes place in the comfort of the students home however if this is not suitable, a local public space can be arranged.
We recognize and favor that each student is an individual;
With The Tuition Master there is a guarantee that the tutor will not only be trained in their subject field but trained to listen attentively to pupils needs and adjust their teaching style in a way that is beneficial for each student.
Based in Croydon Surrey.
Contact Us
here for a suitable tutor to be allocated to your child's individual needs!